How to choose your Flower Formulas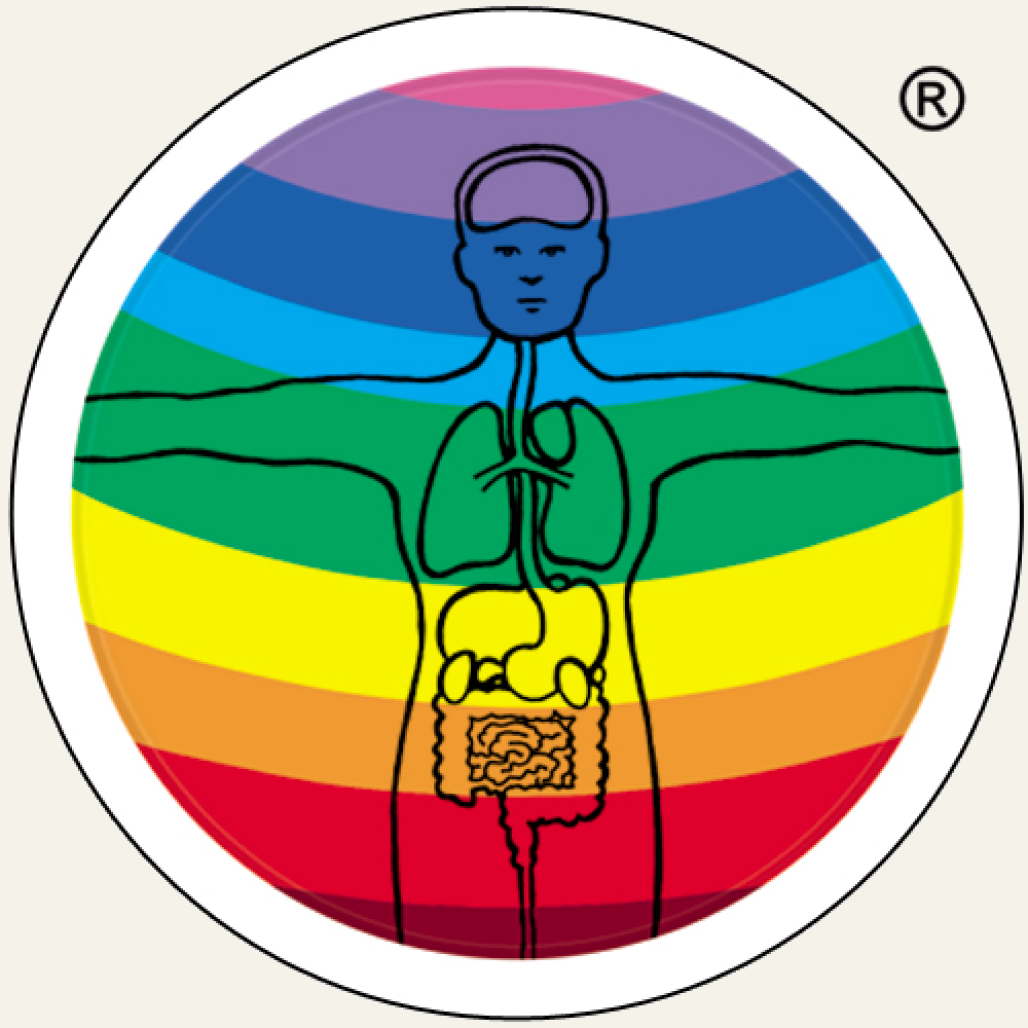 1
Identify the chakra ("the Colour band") which corresponds with your concern.
2
Match this area of your body to the colour on the rainbow chart.
3
Having chosen the colour, click on the corresponding coloured circle below and look at the formulas given for that colour and choose the most appropriate for you.
4
Having chosen your formula, this can then be combined to enhance the activity of this specific formula to obtain the maximum benefit.
5
The colours related to the four levels of consciousness.
Spiritual : Degenerative
White : Deep Soul/Emergency.
Ultra Violet : Trauma and anxiety
Violet : Thinking brain, problem solving.

Emotional : Functional
Indigo: Emotion - function
Blue : Communication - neck and throat
Green: Love -the lungs and heart.
Mental : Chronic
Yellow: Solar plexus
Orange : Reproduction
Physical : Now / Ow
Red: Base Chakra. Blood and colon.
Infra Red : Rising Earth Energy, supporting physical pain.
White formulas - vibrate on the entire colour spectrum- The Rainbow
Spiritual Journey
FAITH * BELIEF * LOVE * LIFE * VTALITY * SPIRITUALITY * PURPOSE * JOY * HAPPINESS * NEW BIRTH * CREATION *  
BEAUTIFUL WHITE STAR HARMONISERS HAVE BEEN RESEARCHED AND MADE BY COMBINING MANY RARE AND BEAUTIFUL PLANTS AND FLOWERS FROM ALL OVER THE WORLD, TO SUPPORT US WHENEVER WE FEEL ANGUISHED OR DESERTED, SHOCKED OR TRAUMATISED.
White Flowers support
SHOCK * TRAUMA *TRAGEDY * ANGUISH * DREAD * BETRAYAL * LOSS OF A LOVED ONE * REJECTION * DEATH * MISCARRIAGE * PAST TRAUMA * DIAGNOSIS OF LIFE THREATENING CONDITION* CARING FOR AN ELDERLY OR DYING PARENT * CARING FOR A SICK CHILD * WAR * SEPARATION * 
White flowers are often the most important healers for spiritual issues especially since they vibrate on the frequency of white light, the entire colour spectrum.
We choose white flowers when we have suffered a tragedy or a deeply traumatic shock. These beautiful plants offer healing on a profoundly powerful level and often point to the underlying spiritual issues in our lives that conspire to make us degeneratively ill.  It is my belief that all disease stems from a sickness in the soul and that if this cause is not addressed it is hard to recover from the symptoms. 
White Flowers are Star Harmoniser Flower essences because they have the capacity to focus the energy of the spiritual cause leading to degenerative physical, suffering.
VIOLET CROWN CENTRE. [purple]
FATHER LOVE * PEACEFUL * TRANQUILITY * RELAXATION * DEEP AND LASTING SLEEP * UNTROUBLED THOUGHTS * WAKING FEELING REFRESHED * INTELLECT * PROBLEM SOLVING * STRATEGY * COMMANDING RESPECT * PROTECTION * THOUGH * INTELLECT *
Violet flowers  support
VOID OF FATHER * DEATH OF FATHER * ABSENCE OF FATHER LOVE * LACK OF TRAQUILITY * TROUBLED SLEEP * WORRY * CONCERN * FINANCIAL CONCERNS * FEAR OF LOSS OF LIVELIHOOD * STRESS OVER MONEY WORRIES * INABILITY TO RELAX * 
CENTRAL NERVOUS SYSTEM     CEREBELLUM    BRAIN   SOMATIC NERVOUS SYSTEM
HYPOTHALAMUS   PITUITARY   SPINAL CORD   RIGHT EYE  FATHERHOOD
The crown chakra vibrates on the violet frequency. Violet is the highest vibration of sunlight and is the most powerful regal energy of Fatherhood.  Purple is another name for Violet and it is interesting that this is the colour of Kings and powerful leaders.
Violet energy supports a very strong and loving bond with our Father. Above all Violet flowers support the energy of our male relationships.
Void of Violet will impact on our relationships with men or if male, 'ourselves' as men. Absence of, or disturbance with, our fathers may impact on our male relationships throughout our lives. Whether father, boss, husband or even our sons.
When this spiritual relationship breaks down we have a need for high vibration violet flowers to help us.  When we are stressed or anxious about our fathers we suffer with Tri-cusped valve disorders of the heart and as a result may suffer with head-aches, panic attacks, stress related conditions and sleepless nights.
Violet flowers have a very high vibration and have the capacity to calm and relax us when we are stressed, anxious and tense. They have a balancing effect on the cerebellum, the Central Nervous System, the pons oblongata and the spinal fluid.
Violet is the colour of the brain hormone Serotonin, the hypothalamus and the pituitary hormones. Violet flowers balance the circadian rhythm, the internal body clock.
Violet flowers balance thought and intellect.
Violet is the vibration of the healthy auto immunes system production of thymopoietin and T 8 suppressor cells.  Very serious complications with our father/male relationships may lead to inflammation and  auto immune system disorders. 
 THE CROWN CHAKRA RELATIVE TO :
RNA * Spinal cord * Cerebellum • Cerebral Cortex • Right Eye • Orientation and Balance • Thinking Brain • Fatherhood
ULTRAVIOLET 380nm [PINK]
Ultraviolet treats Spiritual, Emotional and psychological Trauma.
SPIRITUTUAL EASE * CALM * TRANQUILITY * PEACE
Supporting 
ANXIETY * TRAUMA OF CHANGE OF CIRCUMSTANCE * FEAR 
* ISOLATION * LONELINESS * NO ONE TO TURN TO IN TIMES OF NEED *
HYPERACTIVITY * ADHD* PANIC ATTACK * 
ULTRAVIOLET flowers vibrate on a high frequency, beyond the visible colour spectrum. Ultraviolet is very spiritual and has a specific action on the pituitary gland. The energy of ultraviolet flowers is valuable for treating spiritual and emotional trauma and hyperactivity.
Because Ultraviolet is not visible to the human eye, flowers that vibrate on this frequency appear to us as PINK.
Ultraviolet flowers are valuable for alleviating trauma as they stimulate the production of brain hormones: Encephalon; Endorphin; Brain Substance P Factor and Angiotensin. These are the calming brain hormones that support adrenalin and nor-adrenalin.  Hyperactivity is the result of a deficiency of this vital high frequency light energy. UV has a calming effect on the brain.
Ultraviolet essences antidote the toxic effect of chemicals that trap in the brain and cause agitation and hyperactivity.
Stress • Radiation • Migraine • Addiction • Hyperactivity • Chemical pollution in the brain * ADHD * 
ULTRA VIOLET FLOWERS SUPPORT THE RELEASE OF TOXINS SUCH AS PETRO-CHEMICALS-E ADDITIVES- ASPARTAME -EPIDURAL
INDIGO  435nm DARK BLUE 
INDIGO CONTROLS FUNCTION HORMONES AND THE IMMUNE SYSTEM
EMOTIONS * PASSION * FULFILMENT * CALM SERENITY * FULFILMENT * JOY * HAPPINESS * IMMUNITY*
Indigo Flowers Support
FEELING ANGRY * HYSTERICAL * HOT AND BOTHERED * FRUSTRATION * LACK OF SELF WORTH * INTERNALISED EMOTIONS * CRYING SILENTLY * DEPRESSED * SEDATED* 
INDIGO is such an interesting energy. It is the energy of the ANS [the autonomic nervous system]. Yin energy - female  deep dark and secretive.
Indigo is a mixture of two colours:  So above so below. Connecting  and combining the correlative opposite colours:  Violet and Yellow; Dark Blue and Brown, Blue and Orange and Green and Red.
Not only is Indigo a connecting energy through the Autonomic Nervous System,  but it is also the energy of Night Sky, cloud and shadow. 
Neurotransmission. So many colours are expressed by the energy of Indigo ranging from light grey to dark midnight blue to midnight black. This amazingly powerful energy is the energy  of Motherhood, Emotions and the functioning of the body, the Immune System, the Autonomic Nervous System [ANS] connecting our hearts and souls and emotions with the physical functioning of the human body.
 FEMALE LOVE MOTHER LOVE
The emotions of motherhood are deep and sensual. Mother love has no beginning and no end and is the most powerful force within a family unit.  Indigo is female,
Yin energy and is responsible for supporting the way our bodies function in relationship with our emotions.   
Earth Mother is tender and full of all-encompassing warmth and giving. Mother love is reliable, dependable, nurturing and generous and unconditional. Absence, void or negation of mother love causes deep emotional issues which impact on our nervous system [ANS] and interfere with the way our bodies function.
MEMORY AND EMOTIONS
Indigo flowers are uplifting and stimulating and promote a feeling of joy and pleasure. They stabilise emotions and play a powerful role in controlling the function of the immune system and automatic nervous system. A synergy of plants and flowers which resonate on the colour Indigo, enable one to assimilate minerals and vitamins which are vital antioxidants. Antioxidants such as Vitamins A, C, E and minerals selenium and germanium protect the body because they neutralise harmful, biological free radicals which attack the delicate cell structures of the body causing immune deficiency. The assimilation of these necessary nutrients promotes a stronger immune system and one is then able to ward off attack from harmful bacteria.
Sometimes it is difficult to assess flowers that vibrate on the energy frequency of Indigo. They may appear milky white.
Indigo also known as Dark Blue
Blue is the colour of the throat, speech and communication.
FAITH * BELIEF * COMMUNICATION * CONVERSATION * DISCUSSION * TALKING * LAUGHING * MY MOTHER * APPESTAT * APPETITE * FRIENDSHIP * LOYALTY
Blue Flowers Support
ISOLATION * DESPAIR * INABILITY TO COMMUNICATE * SARCASM  * MOTHER CRUELTY * BROKEN RELATIONSHIPS  * BROKEN TRUST * SELF HARM * ANOREXIA *
Triple energiser, Neck,  Cervical Vertebra,  Throat,  Thyroid, Parathyroid,  Voice Box 
Blue is damaged by Low Emission Radiation.
Blue is the colour of the triple energiser. The triple energiser creates metabolic harmony and heat regulation.  Conflict with mother will impact on this meridian.
Blue is the colour of thyroxin, thyro-calcitonin and tri-Iodothyronine.
Communication: Blue helps to increase the communication between the cells in the brain, by influencing the synapses and by augmenting the electrical activity of the brain. Blue is the colour of iodine.

Blue is the colour of motherhood and communication and all aspects of throat, voice, speech and inter-relationships.  The problems that children will suffer with, as a result of control, suffocation and negation by mother may impact on the way the thyroid functions and also on eating patterns and self-esteem. Some of the blue flowers have profound healing powers that stabilise this complex relationship.
Blue is the colour of the eyes.
Blue protects against increased levels of low emission of radioactivity [LER] which affects the thyroid.
Virtual Friends on the Internet: it is becoming increasingly worrying that young people have great difficulty making real friends. Virtual friendships on the internet have made it difficult for young people to interact with each other. Blue flower essences have the ability to rebalance the effects of L.E.R. and also support the feelings of isolation and the inability to relate physically and make real friends.
Blue is the colour of parathyroid production of calcitonin and parathormone which play vital roles in the structure of the skeleton and body tissues by maintaining calcium and magnesium levels. 
Communication: Blue helps to increase the communication between the cells in the brain, by influencing the synapses and by augmenting the electrical activity 
THE RELATIONSHIP THAT WE HAVE WITH OUR MOTHERS is probably one of the beautiful and powerful and also the  most complex. Our mothers bring us into the world, feed, succour, love and nurture us.  For this reason mothers find it hard to let go and they often end up trying to control their children, even long after they have grown up.  The book The Prophet by Kahlil Gibran explained so well this complex relationship by saying "Your children are not your children, they come through you but not from you. You may house their bodies but not their souls, as their souls dwell in the house of tomorrow which you may not enter- not even in your dreams." 
Our perception of our relationships also plays a key role in how we grow up.  We can perceive that our mothers have been cruel to us; however this perceived cruelty is complex and can be split into many levels.
Negligent cruelty Negligence can occur as a result of our mothers not caring enough or being absent or just not knowing how to be a mother.
Absent cruelty: Spiritual absence through death or loss.
A mother who is very unhappy or sick and is not capable of offering us succour and support.             
A mother who has to go out to work.   
A mother who is absent but not through choice.
Cruelty through neglect, rejection and favouritism:   A mother may be negligent because you are not her favourite child.
Cruelty through anger and abuse:  A cruel mother can be very judgemental and destroy our confidence. Hitting, hurting and physical wounding is destructive but sarcasm and verbal cruelty can impact on one's life and confidence for ever more.  "You are always so clumsy," "you look so fat in that dress." "Why don't you behave like … "."I can say these cruel things because I am your mother and I am being cruel to be kind!! "
The opposite is a mother who controls and suffocates and instead of being a good mother she tends to smother.
MOTHERS OFTEN CONTROL AND REWARD WITH FOOD AND THE BLUE ENERGY WHICH SUPPORTS THE THRYOID MAY WELL IMPACT ON THE WAY WE EAT FOR THE REST OF OUR LIVES.
Conditions such as anorexia - punishing mother by refusing to eat her food. Bulimia- self-rewarding by stuffing with food.  These complex conditions can often be tracked back to difficult relationships related to absence of mother love or oppressive control by mother.  Comments such as "If you are a good little child I will give you an ice cream or sweet." condition us to self reward when we are unhappy.
GREEN 512nm

Heart Centre  
Green is the colour of life and love.  Green is the colour of the heart and lungs.
LOVE * LIFE FORCE * BREATH OF LIFE * MOMENT OF CONCEPTION * FIRST BREATH OF LIFE *
LOSS * REJECTION * VOID * ABSENCE * SUFFERING * GREIF * BEREAVEMENT * HEARTACHE * HEART PAIN *
Heart • Lungs • Circulation • Lymphatic Circulation • Chest, Breasts and arms • Intercostals.
The heart is the fulcrum of  the energy flow through the body. Every experience, every emotion and all of life's daily expectations and occurrences have a subtle yet profound effect on the heartbeat and the flow of blood through the heart.
The four chambers of the heart relate to the four quarters of the body, the four corners of the earth. The four valves of the heart are the gateways through these chambers.  Each quadrant of the heart is separated by a valve and it is these valves that control the flow of energy through the heart. The function of the valves is impaired by negative emotions, which lead to creating patterns of disease and tendencies to inherent disorders. A childhood wound may damage on a spiritual level. This manifests as a deep lesion that has a long-term disturbing effect on a specific valve of the heart and therefore all the corresponding organs. Positive emotions create healing on all levels of our journey. As we travel through life we have a choice to recover from tragedies through love and understanding, or we may take the negative attitude leading to further trauma and disease.
The journey to recovery is an individual journey and yet there is a pattern to life on all levels of consciousness.
Green is a vital colour for enhancing the immune system, lymphocytes and the lymphatic circulation.
Green balances all traumas caused by the emotion of love and green flowers help to assuage the emotions of sadness, betrayal and rejection that so often lead to bitterness, lowered immunity, virus and cancerous conditions. Breast cancer is often related to emotional trauma.
Green helps one to forgive and feel love.
 We live on a coloured planet and green is the colour of the plants. Chlorophyll is the life blood of plants and this amazing energy supports LIFE as not only do we depend on plants for food and succour but plants breathe in carbon dioxide and breathe out vital oxygen to support us. The plants, the leaves, the trees and grass are often described as the lungs of the planet. When we cut down the trees there will be no rain and no oxygen to keep us alive.
YELLOW 573nm
RELAXATION * CALM * RESPECT * CARING * CHERISHING * RESPECTFUL * SOOTHING * WRATHFUL ABOUT INJUSTICE * SUPPORT * 
TENSION *  STRESS * ANGER *  INJUSTICE * CRUELTY * QUARRELS * VIOLENCE * VICTIM OF AGGRESSION *
YELLOW SUPPORTS THE LIVER MERIDIAN * GALLBLADDER MERIDIAN * STOMACH * PANCREAS/ SPLEEN MERIDIAN *
KIDNEY MERIDIAN *Adrenal Glands and Cortex • Kidneys •
SMALL INTESTINE  MERIDIAN : Skin internal -external  - Connective Tissue 
 COELIAC CENTRE YELLOW   THE SOLAR PLEXUS 
YELLOW SUNSHINE IS THE REFLECTION OF: 
 ULTRA-VIOLET AND VIOLET SUNLIGHT
SO ABOVE SO BELOW
Yellow flowers balance the solar plexus and yellow is the colour of the kidneys and digestive system. The energy of yellow is complex because the yellow band of colour is the highest vibration of the reflections of Ultra Violet and Violet light. In consequence one could say that yellow flowers vibrate on a more physical vibration and support symptoms.  Yellow flowers support the consequence of the impact of the disturbances on the violet level. These would most likely manifest as digestive problems. Intriguingly, stress related ultraviolet traumas are more like to manifest as kidney disturbances.
Yellow is a cleansing colour and stimulates the liver, gallbladder, stomach pancreas and  kidney meridians. 
range  Spleen/Reproductive Centre Orange 
FIRE * PASSION * POTENCY * FERTILITY* SEXUAL ENERGY * CHILDHOOD INNOCENCE * ADORABLE CHILD * PUBERTY * HOPE
COLD * LACKING PASSION * STERILITY * SEXUAL ABUSE * ADULTERY * FAITHLESS * MARITAL DISCORD * QUARRELS *.
 Spleen/Reproductive Centre Orange 
Spleen • Reproductive Organs • Ovaries/Uterus • Testes/Prostate • Bladder  * Urethra
ORANGE IS THE REFLECTION OF INDIGO AND BLUE
 GENITO-URINARY CENTRE - SPLEEN - REPRODUCTIVE SYSTEM - PROSTATE  UTERUS – BLADDER - PASSION
Orange is the corresponding energy of Indigo and Blue and ranges from straw orange to flame orange. In consequence the orange flowers stabilise the repercussion of emotional issues that vibrate on the frequency of indigo and blue. 
ORANGE flowers are the colour of fire, passion, warmth and excitement about life. There is nothing more wonderful than feeling passionately in love, stimulated and enthralled. This passion reflects in everything we do. When we lack passion and  feel lack-lustre and bored, this leads to terrible imbalances. 
Our physical relationships suffer and the physical repercussion manifest as reproductive organ malfunction causing uterine disorders, prostate disease  and many serious sexually related complications.
ORANGE is the colour of the spleen and of hope. The impact of emotions that disturb the heart and soul manifest as physical disturbance of the spleen.
The spleen is the correlative organ of the Mitral valve of the heart which vibrates on the frequency of Indigo.
Red 660nm
LIFE BLOOD * REJUVENATION * RESOURCEFUL * POSITIVE * PSYCHIC POWERS * VITALITY * PERFECTIONIST * MYSTICAL JOY OF LIFE * FLAMBOYANT * EXTROVERT * HAPPY * FUNNY * ACTIVE * FREE * VERY DEEP THOUGHTS ABOUT LIFE AND DEATH AND ONE'S PURPOSE * WHO AM I *
STAGNATION * FEAR OF LIFE * AFRAID * VICTIM * POSSESIVE * CONTROLLING * FEAR OF LOSS * NIGHTMARES * RIGID * CLINGING *  STUCK * PARALYSED * NEAR DEATH * SEXUAL ABUSE * PAIN *  NOW-OW *
Bones/Cartilage • Spine • Colon • Legs • Red Blood Cells * Sexual organs
Red is the colour of magnetism and rising energy. Red is the reflection of Green energy
RED IS THE COLOUR OF LIFE BLOOD ENERGY BASE CENTRE RED
RED is the healing energy for Pain 
BLOOD - BONES - SPINE - LEGS – COLON - SEXUAL ORGANS -
FEAR -  BASE EMOTIONS - SEXUAL ABUSE 
Red is powerful long wave, hot, energy that supports the base centre, the lower mesenteric plexus.
Red is positive, warm blooded, passionate and exotic.  Red Energy is spiritual and very sensitive and is the energy of instinct, clairvoyance and healing.  People who love red are often emotional weather vanes, feeling and experiencing changes in environment, temperature and electrical energy. The barometer.
Red is sexy, sensual and passionate. It is the energy of sexuality and physical contact The lover, receiver of love, orgasm, fulfilment and conception.
Red is the energy of creation, the fruit of love, the adorable child, the baby of the family whom everyone loves. Red is the most physical of all the energies, it is about holding, touching, feeling and owning. Red is the energy of solid objects so it is also about material wealth. 
Red flowers are the colour of earth emotions.
RED is a powerful colour for countering negative thoughts and base emotions such as anger, nightmares and negativity.
In nature red is often a warning colour and red berries and fruits may be poisonous.
Red is the colour of haemoglobin.
RED is an earthing colour.
INFRA RED  770nm 
Vibrates on the frequency of Magnetism and endorphin production
KUNDALINI * MAGNETIC ENERGY * ANCIENT WISDOM * ANCESTRAL
INFRA-RED
MEMORIES * OLD SOUL * CLAREVOYANT * DREAMS * MEMORIES * PAST LIVES * EARTH ENERGY * STRUCTURAL INTEGRITY * FEELINGS * TOUCH * PHYSICAL SENSATIONS *
VICTIM * SEXUAL ABUSE * BRUISING * INJURY * NIGHMARES * NIGHT TERRORS * WAR * CRUELTY * SPIRITUAL PAIN * EMOTIONAL PAIN * ACCIDENT * BITTER ANGER * RAGE * DARK SIDE OF LIFE * HOMELESS *
Teeth - Tempro-mandibular jaw [TMJ] - bones - legs blood - bone marrow - stem cells - megakaryocytes - geopathic stress - radioactivity -X ray.
The long wave of Infra-red and Far Infra-Red vibrating on the frequencies of 770 to 780nm is magnetic energy. This is the most physical energy of the planet. The magnetic energy that holds us down on the planet is referred to as gravity. It is the most physical energy within the light spectrum and is beyond the visible colours. Infra-red is the vibration of molten lava, the inner core of the planet.
This powerful UV energy is grounding and stabilising but resonates on the frequency of the bone marrow, the inner core of the body, the pupil of the eye, the optic nerve and the inner core of the spinal cord.
Infra-red is the most physical of all the energies and is responsible for the production of a vital brain hormone called endorphin. Endorphin is the body's own natural morphine pain killer and is responsible for physical touch and sensation and physical experience. We often relate our current, acute physical life of now to our experience of contact, the sensation of feeling. Feelings can be experienced on many levels ranging from pleasurable to pain. We experience pain on many levels, acute "ow" to dull agonising pain, inflammatory pain to mind numbing excruciating pain which is unbearable.
Pain is the signal to alert the body to heal. As well as activating the healing process, endorphin is our own natural anaesthetic. Physical pain is the body's way of alerting the brain to send resources to where they are needed. Intriguingly the lacunae in the iris of the eye reflect the memory of pain but do not differentiate between spiritual pain and physical pain.
Stem cells of the bone marrow called Hemocytoblasts resonate on Infra-red. Stem cells are responsible for the production of blood cells. The most important healing blood cells are referred to as thrombocytes or blood platelets. Pain triggers the release megakaryocytes to produce blood platelets which are responsible for the healing of tissues.
The physical attacks on our lives on all levels of consciousness, spiritual, emotional or physical are responsible for weakening us.  Brutality, cruelty and victimisation leave us feeling wounded, grief struck and helpless. Beautiful Infra-red flowers which often appear almost black support and heal us in our darkest hours.
KUNDALINI  
GEOPATHIC STRESS/X RAY 
INSTINCT
Infra-red flowers are used for instinct.
INFRA-RED is the colour of pain. and the production of hormone Endorphin